Adventure Team Building
Any business' most valuable assets are their people, and through the challenges and accomplishments provided through our Adventure Team Building Program, we facilitate the development of more creative and productive employees, effective managers, and efficient teams. Are you looking for new, innovative, and exciting ways to increase productivity, enhance leadership qualities, and establish a more cooperative environment with employees?
Build New Skills
These are the skills we focus on through our outdoor team building activities:
Problem solving
Real time decision making
Task delegation
Critical thinking skills
Communication
Stress management
Productivity
We offer many different programs that specifically cater to your teams' needs. When booking the event you will be interviewed to target the specific needs of your organization. Depending on your goals we will either plan an afternoon of camaraderie-building eco-adventures or a traditional team building course.
Summary
In our adventure team building program direct concise communication is a key element to success.
We design and operate all of our own programs.
This is a unique combination of eco events that are exciting and memorable for individuals and their corporate sponsors.
Our focus is on customer satisfaction and service.
We love introducing "the Real Mexico" to our guests, the Bay area is full of amazing and interesting facts on geology, history, ecology and our guides, programs, and events make it come alive through interactive fun.
Events are designed to create a sense of interdependence, trust, and mutual respect among teammates.
We are happy to work with Destination Management Companies or any third party planners to accommodate your needs.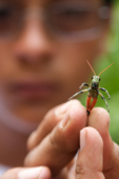 Ultra-light travel through mountains, mesas and canyons with little more than a blanket, poncho, and a knife. No tents, sleeping bags, stoves, or backpacks, and definitely no watches, radios, or cell phones.
Days Available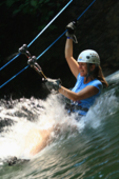 An ecological rollercoaster ride fully loaded with excitement, challenges, and non-stop fun. A fast boat ride, hiking, rappelling, zip lining, mule riding and hanging bridges, it's no wonder that many people have referred to the experience as one of the greatest adventures on earth.
Days Available

Monday
Tuesday
Wednesday
Thursday
Friday
Saturday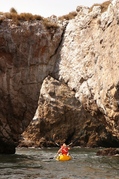 Experience this multi-dimensional eco-adventure by merging kayaking, navigation, archery, pea shooting, and natural observation of marine mammals such as whales (in winter season) and dolphins.
Days Available